World
4 destinations not to be missed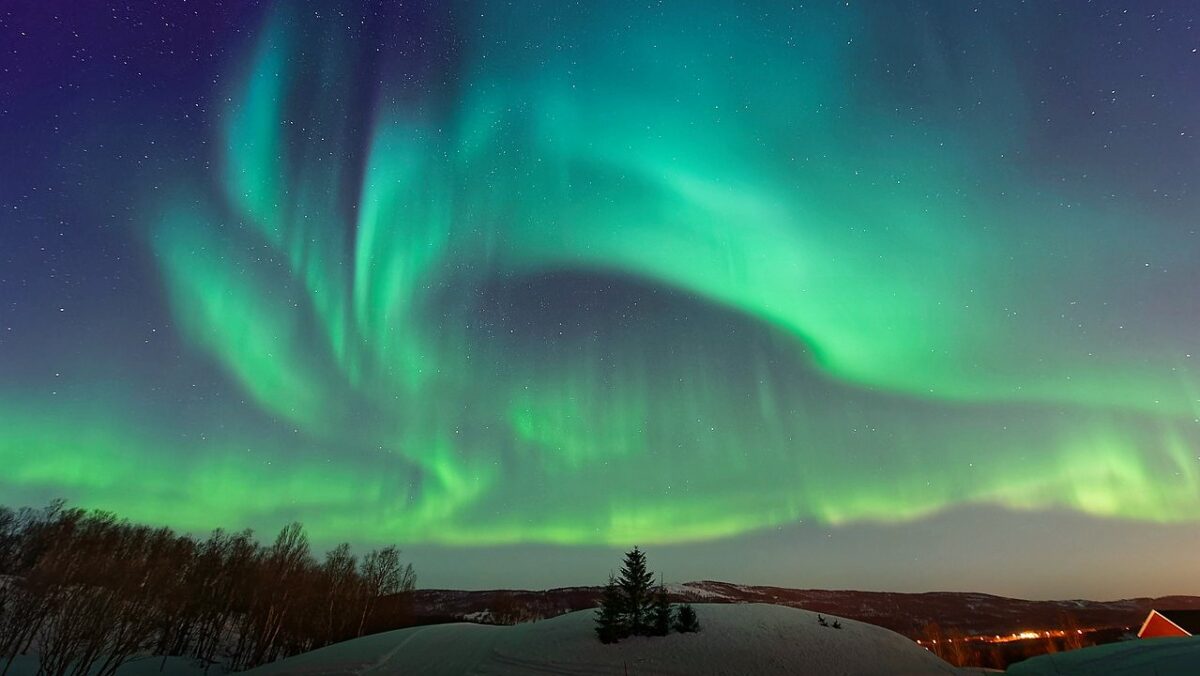 If your idea of ​​\u200b\u200bspring vacation rhymes with magic, then you need to organize a trip in search of the northern lights, and plan a tour of the countries of the world where they can also be observed in March. To enjoy this unique show in one of the most beautiful places on earth.
A dream of many, a memory in the memory of a few. What are we talking about? Among the enchanting vision of one of the most beautiful scenes that can occur in nature, thenorthern lights. An event that each of us should witness at least once in his life, allowing ourselves to be soothed by the unique colors of the sky's magic and the endless emotions that can be experienced once the eyes can catch this. An exceptional moment of pure magic And incredibly suggestive.
A phenomenon that occurs when the Sun, during the largest solar flares and eruptions, releases huge amounts of solar energy matter particles. These, meeting with Earth's magnetic field and interacting with the most superficial layers of the atmosphere, create what are called the aurora borealis. A scene that captures the eyes and that fills the heart And this is true during MarchIt is possible to meet by organizing a trip to the right places. Sites that reach a certain latitude and are found along the belt that connects Canada with central Alaska, the southern part of Greenland and Iceland, and the northern part of Scandinavia. Unique destinations that you dream of, to live a wonderful experience in searching for the most beautiful northern lights.
Travel to Iceland to search for the Northern Lights
The number one destination where it is possible to see (or at least hope to see) the northern lights in March isIceland. Lucky Earth from this point of view because here, this magical phenomenon occurs in the sky most of the year, more or less from September through mid-April.
An event that only needs a bit of darkness to be noticed across the country but close to the capital ReykjavikIt has an entire center dedicated to watching the Northern Lights Aurora Basecamp Observation Center, made in an old lava mine where it is also possible to get information about where and when this unique and beautiful landscape occurred. All surrounded by the wonders of this land and its unique landscapes and atmosphere that characterize every corner of Iceland.
Also read: A trip to Iceland, 5 unique locations that will make you want to leave right away
Norway, a magical land to discover
Another unmissable destination that can organize an end-of-winter trip to discover the northern lights is Norway. A country of exceptional landscapes which, in its northernmost part, is the ideal place to stay to be able to witness the Northern Lights living in all their forms. Incredible colors and beauty.
An event you can attend From the end of September to the end of March And especially from 6 pm to 1 am, when it gets dark and the northern lights are easier to see and at their best. But also a country to be discovered in all its intense charm, where it is worth traveling in exploration with your eyes wide open, ready to observe every aspect and color of this magical land and, of course, of its skies.
The Northern Lights in Finland, between magic and revelation
Finland is also among the must-see destinations in your itinerary for spotting the northern lights. A trip even in March can give you a sense of satisfaction, especially if you are heading to Finnish Laplandin Kiruna and as far as Abisko, Sweden.
A destination full of magic in itself, but when it's "flooded" by the colors of the Northern Lights and Endless feelings that accompany it, turns into one of the most amazing places on earth. A place to daydream and move beyond the borders of the world. Travel with your imagination and let yourself be relieved by the gentle movements of the northern lights and their light shadows.
Also read: How to organize a trip to Lapland: 5 tips for a perfect holiday!
Travel in Sweden through the lights and colors of the Northern Lights
Finally, there is another locality and country that should be defined as great which is little compared to what it can offer is la Sweden. An ideal destination to give yourself the opportunity to witness the enchanting views of the Northern Lights with your own eyes, which double your chances of enjoying this unique spectacle, from mid-September to the end of March.
It won't be difficult for you, in fact, to walk through Abisko Nature ParkStop and watch the yellow, green, purple, blue, and zigzag motions of each of the colors that make up this surreal landscape of sky. An event that will excite you so much that you cannot get enough of it and make you want to see it a hundred times, discover or try new places in Sweden. Organize a trip in search of the northern lights In one of the other places on earth where it can be seen. Fill yourself with magical emotions and memories that you will never forget.
"Infuriatingly humble social media ninja. Devoted travel junkie. Student. Avid internet lover."