Sports
2030 World Cup to be hosted by three continents for the first time – The News Teller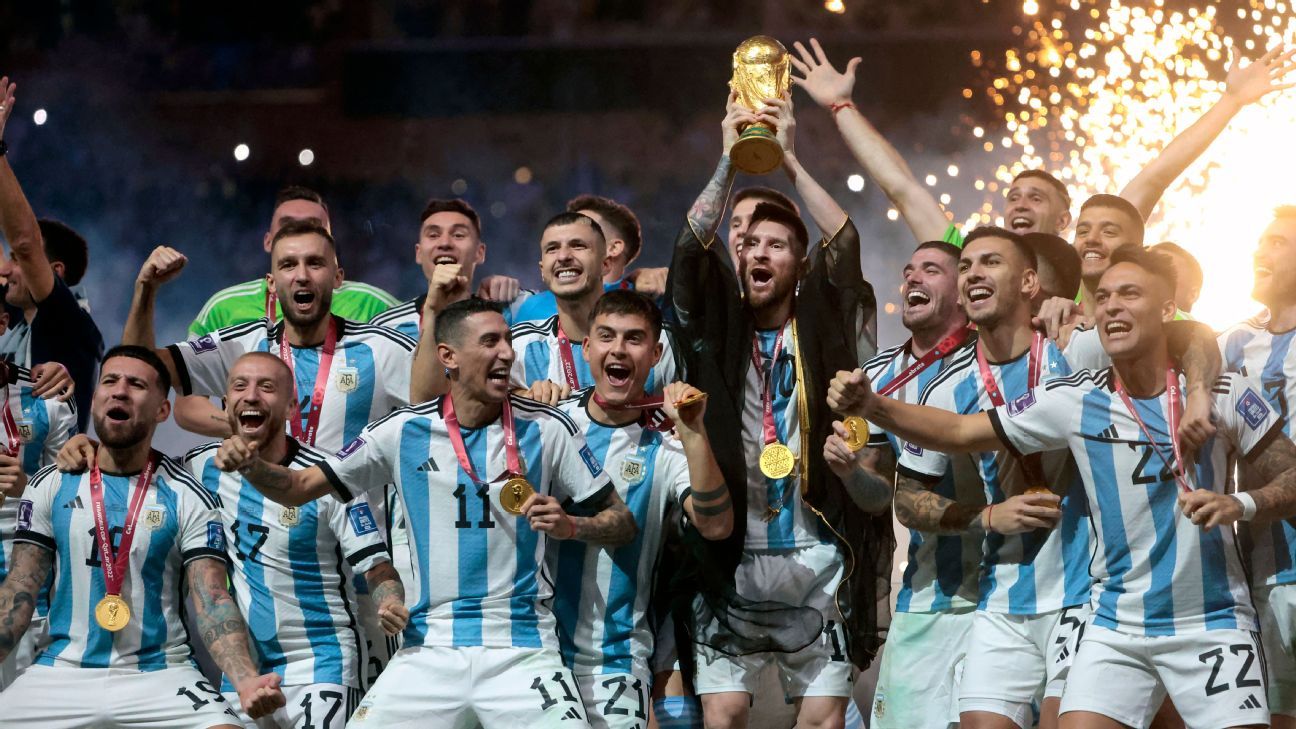 FIFA Announces 2030 Men's Soccer World Cup to be Held in Six Countries on Three Continents
In an exciting announcement that has set soccer fans buzzing with anticipation, FIFA revealed that the prestigious 2030 men's soccer World Cup will be hosted by six different countries across three continents. This decision marks a landmark moment for the tournament as it celebrates its 100th anniversary.
The opening game of the World Cup will take place in the Centenario Stadium in Montevideo, Uruguay, the birthplace of the competition. The tournament's co-hosts will include Spain, Portugal, and Morocco, with additional games set to be held in Argentina, Paraguay, and Uruguay. This will be the first time the World Cup is staged across multiple continents, allowing soccer enthusiasts from diverse locations to experience the thrill of the game firsthand.
All six host nations will automatically qualify for the tournament, ensuring a strong representation from each country. With a total of 48 teams expected to participate, this will be the most extensive and inclusive World Cup to date.
The excitement surrounding the 2030 World Cup doesn't stop there. FIFA has also officially opened the bidding process for the 2034 tournament, with Asia and Oceania member federations being the sole eligible bidders. Saudi Arabia has wasted no time in entering the bidding race, while Australia has also expressed interest.
The final decision on the 2034 host country will be made at a separate congress. Additionally, the tournament is expected to follow in the footsteps of the 2022 World Cup in Qatar and be held in November and December to avoid the scorching summer temperatures.
While the news has been met with enthusiasm from many, it has also drawn criticism. Environmental concerns and human rights issues have been raised by both fans and Football Supporters Europe regarding the decision to have the World Cup spread across six countries. Critics argue that the geographical dispersal will result in increased carbon emissions from extensive travel for players, staff, and supporters.
Nevertheless, the announcement has been hailed as a victory for Morocco, which has been actively investing in infrastructure and recently secured hosting rights for the African Cup of Nations in 2025.
This exciting development in the world of soccer comes on the heels of a highly publicized scandal involving the former president of Spain's soccer federation, Luis Rubiales. Rubiales was suspended and ultimately forced to resign after displaying inappropriate behavior at the Women's World Cup final. The selection of the host countries for the 2030 tournament serves as a fresh start for FIFA and the sport itself, marking a move towards a more inclusive and globally representative event.
Soccer enthusiasts worldwide eagerly await the kick-off of the 2030 World Cup, as the tournament promises to deliver an unforgettable celebration of the beautiful game across three continents.
"Bacon trailblazer. Certified coffee maven. Zombie lover. Tv specialist. Freelance communicator."